• folsäure • vitamin b12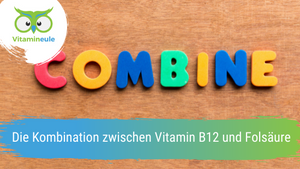 The human organism is dependent on many vitamins, minerals and trace elements. These should be taken in daily through a healthy diet. There are vitamins for which the supply becomes increasingly difficult in old age.
---
Vitamin B12 is mainly found in animal foods. Since vegetarians avoid animal products, they must consume vitamin B12 in plant products. Large amounts of vitamin B12 are mainly in eggs and dairy products.
---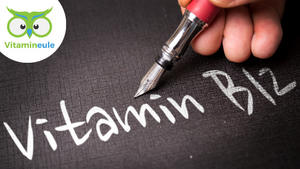 A vitamin B12 deficiency can be recognised by various symptoms. However, a vitamin B12 deficiency only becomes noticeable very late, because the body can store larger amounts of the vitamin in the long term. Common symptoms are anaemia, hair loss, muscle weakness and disturbances in cell division in the skin. A deficiency of vitamin B12 can be caused by different reasons.
---
Vitamin B12 is essential for the immune system. It protects the body from free radicals and pathogens. Furthermore, it contributes to the maintenance of healthy mucous membranes and protects the organism from oxidative stress. Vitamin B12 influences cell growth and reduces fatigue.
---
• vitamin b12 • vitamin b2 • vitamin d3 • vitamine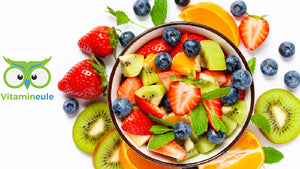 Many people nowadays follow a vegan diet. This means that they completely renounce animal products. Usually you think of meat or fish, but a vegan diet also includes foods like eggs, milk, butter and cheese. However, there are sometimes bottlenecks in a vegan diet.