Free shipping
and fast delivery
Products from Germany
without artificial additives
Money back guarantee
For all products
Fair prices
unconcealed costs
Blog on health issues, vitamins and minerals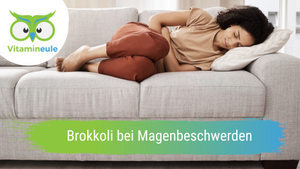 Brokkoli, ein Mitglied der Kreuzblütler-Familie und bekannt für seine zahlreichen gesundheitlichen Vorteile, kann auch bei Magenbeschwerden eine unterstützende Rolle spielen.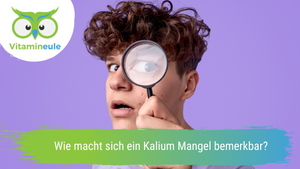 Ein Kaliummangel kann sich auf verschiedene Weisen bemerkbar machen. Kalium ist ein lebenswichtiger Mineralstoff, der eine entscheidende Rolle im Körper spielt.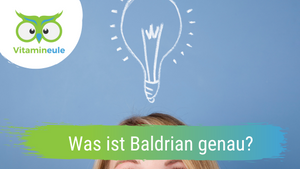 Baldrian, wissenschaftlich als Valeriana officinalis bekannt, ist eine Pflanze, deren Wurzeln für ihre beruhigenden Eigenschaften und ihre vielfältigen Anwendungsbereiche in der traditionellen Medizin geschätzt werden. 
Buy vitamins and minerals from Germany
Welcome to the official online shop of Mach Dich Wach! GmbH - home of the brands Vitamineule® and Mach dich wach!®. Here you can buy vitamins and minerals which are completely free of artificial additives. Also in our assortment are superfoods like OPC and Curcuma, fitness products and our caffeine products. All products are manufactured in Germany under strict quality conditions and are free of unwanted additives.
Many people buy dietary supplements without paying closer attention to the ingredients. Often fillers and additives such as magnesium stearate or silicon dioxide are contained in capsules or tablets which are supposed to make the preparations optically more beautiful or facilitate their production. In other cases nano substances such as microcrystalline cellulose are used as fillers. These are not well researched compared to other chemicals and penetrate the human intestinal wall during digestion.
All our products are produced according to the same scheme: The list of ingredients is very short, as we only fill the desired active ingredients without additives into a vegetable capsule shell. If the volume of a substance is too low to fill the capsule shell, we use high quality rice flour to enable production. No other substances are used.
Our vitamins and minerals are perfectly suited to prevent a deficiency and replenish the body's own reserves. They are highly dosed and bioactive. In addition to multivitamin and multimineral capsules, we also carry single vitamins such as vitamin D3 and vitamin B12. Among the minerals, substances such as magnesium, zinc and iron are also present.
If you are looking for an energy boost, you are also in the right place. Our caffeine products offer you a strong caffeine boost at exactly the right moment when you need it. Unlike most caffeine tablets, our caffeine capsules contain no additives. If you are looking for plant-based caffeine, our guarana capsules and green tea capsules will give you an extra kick.
We offer a six month satisfaction guarantee on all products. If you are not satisfied with a product or if you do not tolerate it, you can return it free of charge within six months. If you have any questions you can send us an e-mail or call us on 09372/200470 between 9-15 o'clock on weekdays.