• mineralstoffe • spurenelemente • vitamine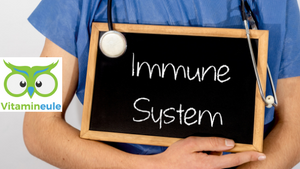 The human immune system protects the body from viruses and bacteria. For this reason, you should always make sure that you protect and care for your immune system sufficiently. Especially in the cold season, you quickly become more susceptible to colds, flu and colds.
---
• mineralstoffe • selen • selenmangel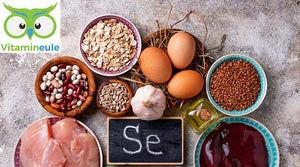 In order for your body to function optimally, it depends on a sufficient supply of nutrients. For this it needs not only
Vitamins
and
Minerals,
but above all essential trace elements such as selenium. Here you can learn more about the essential tasks for which selenium is responsible and why you should always pay attention to a complete selenium requirement.
---
• haarausfall • immunsystem • leistungsfähigkeit • mineralstoffe • zink • zink kapseln • zinkmangel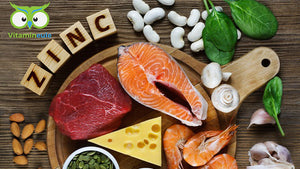 Zinc is a trace element that is very versatile. It strengthens the immune system, can improve cognitive performance and also acts as an antioxidant. According to the World Health Organization (WHO), half of all people do not take in enough zinc. The reason for a zinc deficiency is usually an insufficient diet that is too one-sided. The trace element is after iron
the second most common mineral
in the body. In this article you will learn
for which biochemical processes zinc is responsible and why you should always pay attention to an adequate supply.
---
• mineralstoffe • nahrungsergänzungsmittel • vitamine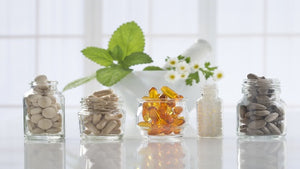 What are food supplements? Dietary supplements are nutrients and active ingredients that are intended to support the general diet. Since food supplements are considered to be foodstuffs, they do not require official approval, unlike medicinal products. Therefore, when purchasing them, special care should be taken to ensure that the manufacturer's preparations are certified according to common quality standards such as ISO or GMP in order to guarantee the best possible quality. They can be purchased in the form of tablets, powder or capsules. Dietary supplements contain minerals and vitamins that are also found in a normal diet, but in higher...