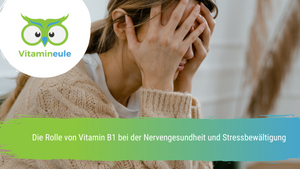 Vitamin B1, also known as thiamine, plays a crucial role in nerve health and managing stress. It is one of the eight B vitamins that together play an important role in energy metabolism and the nervous system.
---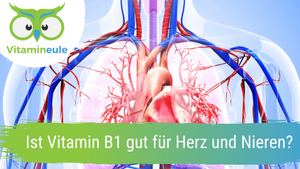 Vitamin B1, also known as thiamine, is an essential vitamin needed for the metabolism of carbohydrates, proteins and fats. It also plays an important role in maintaining healthy nervous system function and heart health.
---
• thiamin • vitamin b1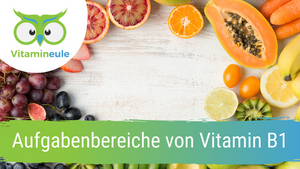 The German Nutrition Society (DGE) recommends a daily dose of 1-1.3 mg of vitamin B1 for adults. Women in pregnancy are recommended a daily amount of 1.2 mg vitamin B1.
---
• thiamin • vitamin b1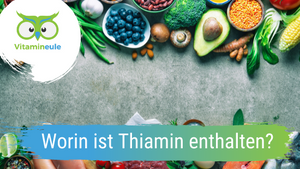 Thiamine is found in both plant and animal products. Foods such as fish, pork, muscle meat, oatmeal and wheat germ contain particularly large amounts of vitamin B1. Peas, peanuts and wholemeal flour are also included.
---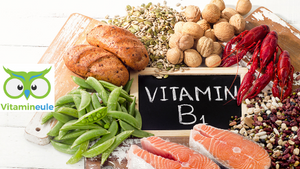 Vitamin B1 is an essential vitamin. It is also known as thiamine. The organism needs the vitamin to metabolize nutrients and convert them into energy. The vitamin acts as a coenzyme in energy production. Since vitamin B1 cannot be stored in the body for a longer period of time, it must be taken in daily through a healthy and balanced diet.