• niacin • vitamin b3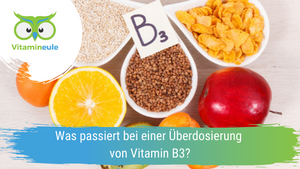 The correct dosage of niacin varies from person to person. The German Nutrition Society (DGE) has determined how high the daily requirement of the vitamin should be. Recommended for women is an intake of 10-13 mg of niacin per day. Men, on the other hand, should reach a daily intake of about 14-17 mg of niacin.
---
• niacin • vitamin b3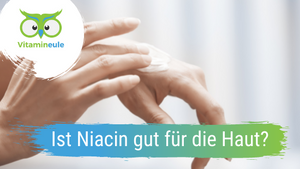 Niacin is also known as vitamin B3. The vitamin belongs to the group of water-soluble B vitamins. Niacin should be taken in daily through a healthy and balanced diet. Especially in meat, fish and offal you can find vitamin B3.
---
• niacin • vitamin b3
Niacin is an essential vitamin and is also called vitamin B3. More precisely, it is a collective term for nicotinic acid and nicotinic acid amide. Depending on the need, the human organism can convert both substances into each other.
---
• niacin • vitamin b3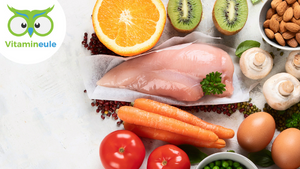 Many people wonder what a niacin flush means. In people who are prone to it, niacin / vitamin B3 in higher doses can trigger various symptoms. These include redness of the skin or itching of the skin. For this reason, there is niacin in flush free to buy, so such reactions can be avoided.
---
• niacin • vitamin b3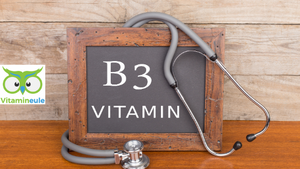 A vitamin B3 deficiency is often caused by a monotonous diet. Foods containing vitamin B3 are missing, which can quickly lead to a deficiency. Symptoms that often occur with a vitamin B3 deficiency include flaky skin, gastrointestinal inflammation and skin changes.