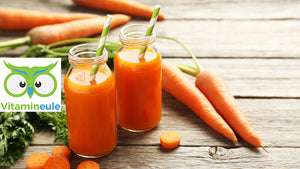 Large amounts of the vitamin are found in animal foods. For example, offal such as liver. Smaller amounts of vitamin A are found in eggs, butter, milk or fish.
Plant foods contain the precursor of vitamin A. This precursor is called beta-carotene. With the help of this provitamin, the human organism is able to produce retinol itself when needed. This is contained in carrots, pumpkin, spinach or kale.
---
• biotin • folsäure • multivitamine • Niacin • vitamin a • vitamin b12 • vitamin b6 • vitamin c • vitamin d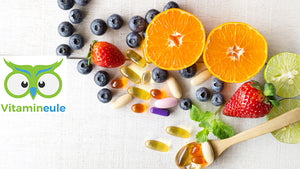 The human organism needs a wide variety of vitamins and minerals in order to survive. This is best achieved through a balanced and varied diet. However, those who cannot manage to supply themselves sufficiently with vitamins have the option of supplementing vitamins in the form of food supplements.
---
• biotin • multivitamin • niacin • vitamin a • vitamin b komplex • vitamin b12 • vitamin b6 • vitamin c • vitamin d3 • vitamin k2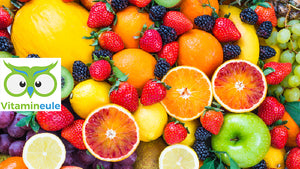 Vitamins are strictly speaking organic molecules. The human organism needs vitamins to maintain vital functions. This includes, for example, the maintenance of a healthy immune system.
---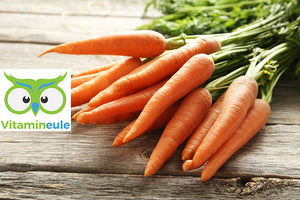 Vitamin is an essential vitamin. It belongs to the fat-soluble vitamins. More precisely, vitamin A is a group of compounds that are responsible for numerous processes in the body. These compounds are retinal, retinol and retinoic acid. In order for all processes in the human organism to be maintained, the body must be regularly supplied with vitamin A. The vitamin is absorbed through the small intestine and stored in the liver. The absorption of vitamin A has a special effect on the human visual process.
---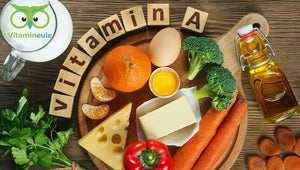 Vitamin A is a fat-soluble vitamin. This is a group of different chemical compounds, these are called retinoids. The body is able to produce the vitamin on its own, if the necessary raw materials are available. It is present in both animal and plant foods.