• immunsystem • jod • zink • zink kapseln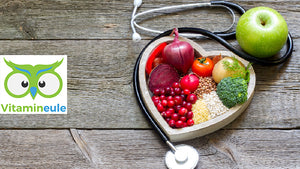 Minerals are inorganic substances. They fulfil different functions in the human organism. They should be taken in daily through a healthy and balanced diet. The body needs them, for example, to maintain a normal metabolism.
---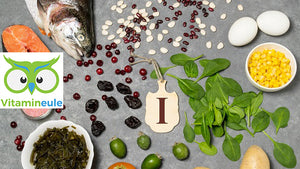 Iodine is a chemical element. More precisely, it is a trace element, which is indispensable for humans as well as for animals. Iodine is widespread in nature. The trace element is found in small quantities in rocks and soils.
Iodine is the prerequisite for the production of thyroid hormones. The human organism needs iodine for the production of the hormones L-thyroxine and triiodothyronine. If there were no iodine, the human organism could no longer produce thyroid hormones, which would, however, be indispensable for the metabolic processes. Iodine regulates the human body temperature. Furthermore, the trace element is involved in the metabolism of fats, carbohydrates and proteins.
---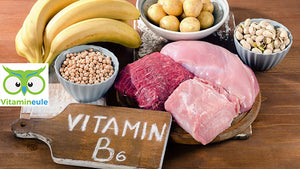 Vitamin B6 is an essential vitamin for the human organism. It is also known as pyridoxine. The
Vitamin
consists of three different compounds and is therefore not a single substance. These are called pyridoxal, pyridoxine and pyridoxamine. Since the body cannot produce the vitamin itself, it must be taken in daily with food. Vitamin B6 is found in many plant and animal foods.
B Vitamins
are water soluble. This means that these vitamins can hardly be stored in the body and must be continuously absorbed through food.
---
• immunsystem • selen • spurenelement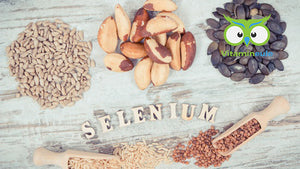 Selenium is an essential trace element. It is found in all body cells and is vital for the human organism. The body cannot produce selenium itself, so it must be ingested daily in sufficient quantities through diet. The selenium content in plant foods always depends on the nutrient composition of the soil. The soils in Europe are rather poor in selenium. Therefore, animal foods are the better sources of selenium in Europe.
---
• biotin • biotin kapseln • immunsystem
A healthy nail is pink and has a light nail tip. However, the nail only looks like this if it is also well supplied with blood. A good blood circulation promotes the growth of the nails. The more your hands are in motion (such as at work or during sports), the more you promote nail growth. A healthy nail protects the finger from external influences and infections.